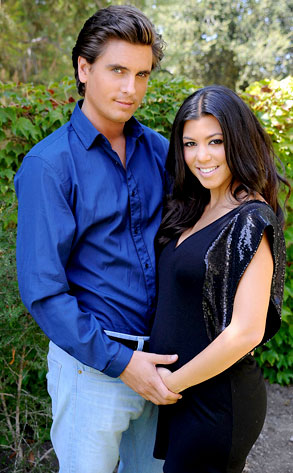 Frazer Harrison/KK/Getty Images
Kourtney Kardashian: You've got male.
The mom-to-be confirms that she's expecting a baby boy with Scott Disick.
"A boy is definitely needed in this family!" Kourt exclusively tells E! News. "Scott and I are thrilled to add a little boy to the bunch. Bruce and Rob told me it would be a boy the whole time!"
At the Famous Cupcakes party on Wednesday, grandma-to-be Kris Jenner pretty much spilled the beans despite Kourt's claim that she didn't know the sex...