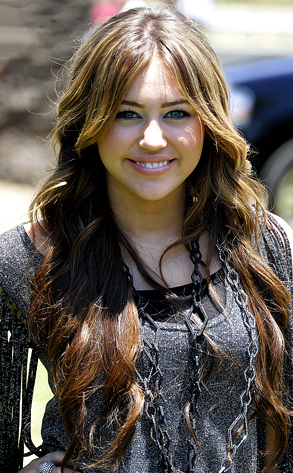 Derek Steele/BuzzFoto/Getty Images
The Twitter gods giveth, and the Twitter gods taketh away. Unfortunately, not even the advent of the "black Svengali" can make up for the disappearance of Disney's biggest princess.
While the world continues to mourn the loss of Miley Cyrus' online overshares, no one appears to be more devastated than her own father, whose heart (but not typing fingers!) is positively achy-broken over his daughter's sudden boyfriend-enabled exit from the microblogging site.
And rather than pick up a phone or attempt—gasp!—face-to-face contact with the superstar fruit of his loins, he instead opted to rally the troops and lead the peer-pressure charge to get Smiley back online.
"Miley. You are a light in a world of darkness," Billy Ray tweeted yesterday. "You were born 'Destiny Hope Cyrus' for a reason. You can't leave everyone now. We r countin on u."
Well, at least we know he's not putting undue pressure on the kid. Now who can the world turn to for their fill of @ replies and RT wisdom? Oh, that's right.
Still, while we can't be totally convinced that daddy dearest's increasingly perspective-losing tweets aren't fueled by the fact that there's a new, apparently more influential man in town, her other supporters' entreaties reek of a little more selflessness. But only just.