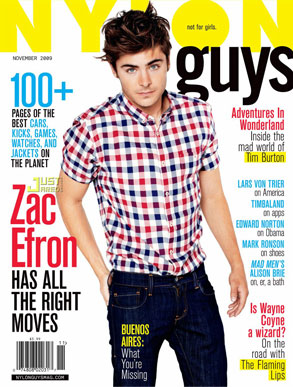 Nylon Guys
It has been far too long since we've seen Zac Efron's adorable mug on the cover of a magazine.
And while the poses in Nylon Guys aren't exactly his most original—we've seen the High School Musical hottie's plaid shirts and downward glances plenty of times—they are an adorable way to start your Friday nonetheless.
Still, now that he's promoting a grown-up movie with Me and Orson Welles, he's subtly dissing the fluffy flicks that catapulted him into our hearts.