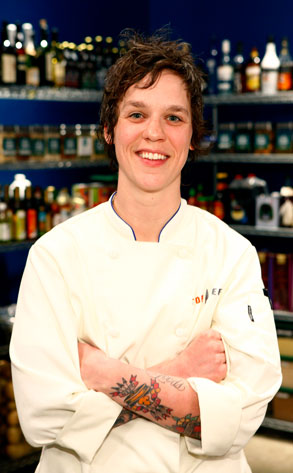 Trae Patton / Bravo
Top Chef contestant Ashley Merriman is not against cooking at straight weddings.
So what was her beef with this season's wedding challenge?
It was all about timing. "My objection was more about the decision to have this challenge at the height of Proposition 8," Merriman tells me.
"It was not about the bachelor and bachelorette. I don't have any problems with them. When somebody comes and wants to propose in my restaurant I'm the first person putting the ring in the chocolate cake."
Fortunately, it wasn't her politics that got her eliminated on last night's show. Read on for the first of my weekly Top Chef exit interviews with the season's 10 remaining cheftestants.