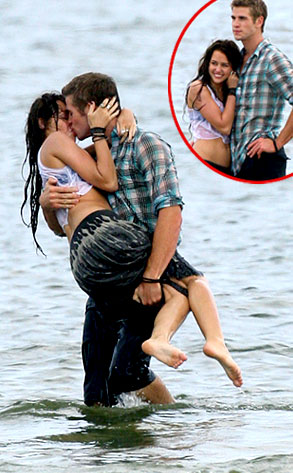 Bret Thompsett/PacificCoastNews.com
Today as we were checking our top celebrity Twitters, we were shocked when we loaded @mileycyrus and the microblogging service informed us, "Sorry, that page doesn't exist!"
What! No more twittering from Miley Cyrus? What about her 2,119,677 followers? How will we know when she has strep throat? How will Lindsay Lohan invite Miley to her crappy fashion shows? Is Twitter really over for celebrities?
It appears the force behind this monumental decision is her Last Song costar and new boyfriend Liam Hemsworth. Her last tweet before signing off forever:
"FYI Liam doesn't have a twitter and he wants ME to delete mine with good reason."
After getting over the fact we are no longer privy to the oversharing of a 16-year-old, we started to realize this is definitely for the best...