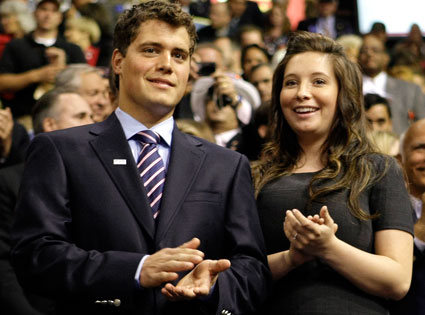 AP Photo/Charles Rex Arbogast
Ladies, suppress your gag reflex: Levi Johnston is posing for Playgirl.
The opportunistic absentee Alaskan baby daddy is currently de-doughing himself for the nudie shoot, which, his lawyer Rex Butler told Us Weekly, will be assaulting the magazine's Internet-only pages "probably before the end of the year."
"Team Levi is in the process of preparing for his Playgirl appearance," Butler said. "He is in the gym six days a week for the next three weeks."
Unfortunately for Team Levi, the booking is not quite as done a deal as the 19-year-old's people would like us to believe. Butler admits while there isn't a contract, the shoot is a "foregone conclusion."
But not in the nude—according to Gawker, Johnston agreed only to an undies-on shoot. Talk about an elephant in the room.
Looks like for the time being those pistachios are the only nuts he's willing to share.