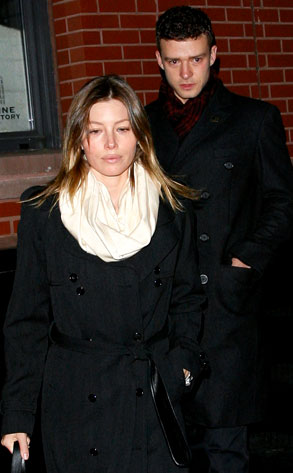 INFphoto.com
Sorry all—this isn't some juicy item about how Justin Timberlake has left Jessica Biel and is shacking up with Rihanna.
Last time we checked in surrounding the rumors 'bout J.T. and Jess splitting up, friends of the couple told us while the off-and-on pair is on rocky grounds, they aren't completely kaput yet.
Justin's rep also has stated that no such breakup has happened.
But do actions speak louder than words?