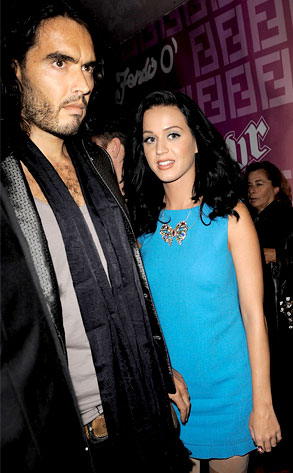 INFevents.com
Katy Perry and Russell Brand are finally taking their romance public!
Although the two took a trip to Thailand last month, they've somehow managed to avoid being photographed together...until now.
Russell escorted Katy to the Fendi fete in Paris, where the two are currently visiting for Fashion Week.
The notorious womanizer seemed be acting like a gentlemen, escorting Katy through the crowd and shielding her from the paps.
The two have been Twittering about their vacay in the City of Lights, naturally...