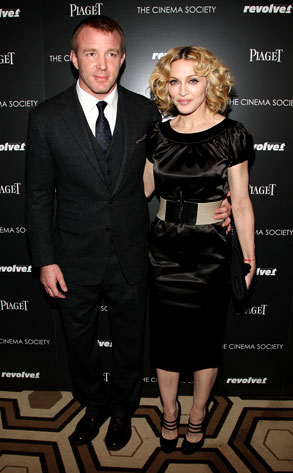 Jason Kempin/WireImage.com
• Guy Ritchie is full of backhanded Madonna compliments in the November Esquire. "She's a manifester, if there ever was one," he says. "First-rate manifester. Madonna makes things happen. Put Madonna up against any 23-year-old, she'll outwork them, outdance them, outperform them. The woman is broad." And, of course, "I still love her. But she's retarded, too." That's sweet.
• The official New Moon running time is 2 hours and 2 minutes! Ahhh! Thank shirtless Taylor Lautner!
• Joe and Nick Jonas are planning the worst bachelor party ever for Kevin. "It will be good, clean fun," Nick says. Joe adds "It won't be in Vegas...We are thinking somewhere even cooler and better." Chuck E. Cheese!
• Jon Gosselin says he won't do anymore reality shows. But the way he says it, seems like he's planning something bigger. Noooo!
• Roman Polanski tries to explain himself to Chris Hansen.