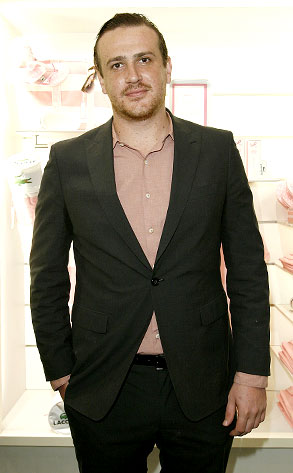 Donato Sardella/Getty Images
Jason Segel may be known for making people laugh, but the funnyman also has a serious side.
Segel told us last night that a male friend of his is battling breast cancer. Although rare, about 1 percent of all U.S. breast cancer cases occur in men.
"I think the key is to keep treating him normally and not change the way you would normally talk to someone just because they have cancer," Segel said at the launch of Lacoste's 2009 Pink Croc collection, which benefits the Breast Cancer Research Foundation.
Director Judd Apatow also opened up about how the disease has affected his life...