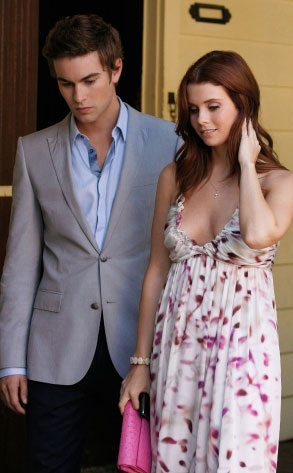 Giovanni Rufino / The CW
We've got the dish on Bree Buckley's bad intentions on Gossip Girl. (Did you really think she was as good as she seemed?) Plus, read on to find out which couple is due for some devastating news on One Tree Hill, Lisa Edelstein talking Jen Morrison's House exit, Lo Bosworth spilling on the future of The Hills, and Lance Reddick on an Observer-centric ep of Fringe...
Kelly in Ft. Myers, Fla.: I've heard that our favorite Dollhouse may be in danger. Does it help the rating if people watch on iTunes or Hulu? I always try to do my best.