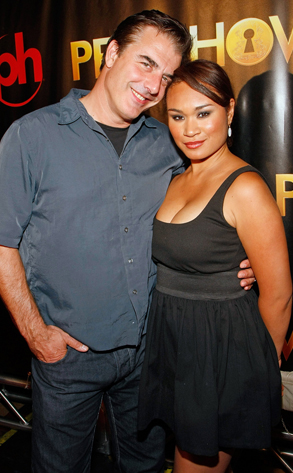 Ethan Miller/Getty Images
Mr. Big is getting a missus.
Sex and the City star Chris Noth is engaged to 27-year-old actress Tara Wilson.
Sources close to Noth confirmed the betrothal Monday, nearly a month after the actor shot down engagement rumors after the couple were spotted sporting rings on their left hands during Fashion Week.
Noth, 54, met Wilson, also an actress, while she was working at his New York bar, the Cutting Room. They have a son together, 20-month-old Orion Christopher Noth, and own a tea shop, Once Upon a Tea Cup, in Ontario, Canada.
Noth is currently starring on CBS' The Good Wife, as well as reprising his largeness in the upcoming Sex and the City sequel.