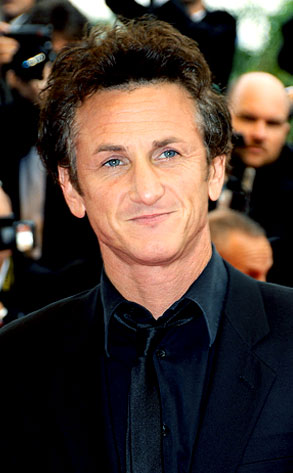 Tony Barson/Getty Images
The paparazzo in the alleged Sean Penn scuffle is not taking his supposed altercation with the actor lying down.
Photographer and self-proclaimed documentarian Jordan Dawes spoke to E! News exclusively about his alleged beat-down Friday afternoon, for which he filed a police report against the Oscar winner.
According to Dawes, he and four other photographers and videographers were waiting at the Brentwood Country Mart for the Milk star that afternoon. When Penn got out of his car, the photog started snapping pictures of the actor from his vehicle, which he claims was parked about 50 feet away from Penn.
When Dawes got out of his car and started taking photos of Penn, that's when Penn approached him, the photog said.
"He beelined it for me and started kicking me in the legs," Dawes said. "As I was backing away, I was still shooting. Then he got me to the other side of the street and punched me in the arm and in my camera."