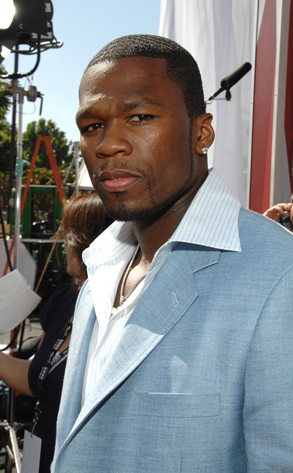 UPDATE: 50 Cent has issued a statement about the fire that demolished the Long Island home of his baby mama and their 10-year-old son earlier this morning.
"Informed this morning while filming a new motion picture on location in Louisiana, Curtis Jackson expressed deep concern over this fire at his property," his rep said. "He is extremely thankful that everyone including his son, Marquise, escaped the burning house safely.
"He is confident that authorities will be conducting a thorough investigation of the incident and is eager to review their findings."
_____________________
The roof—along with the rest of Fiddy's palatial Long Island house—was on fire.
The rapper's former girlfriend Shaniqua Tompkins and two of her children, including her son with the rapper, were among a half-dozen people hospitalized this morning after a raging blaze gutted the home. All six are in stable condition after being treated for smoke inhalation.