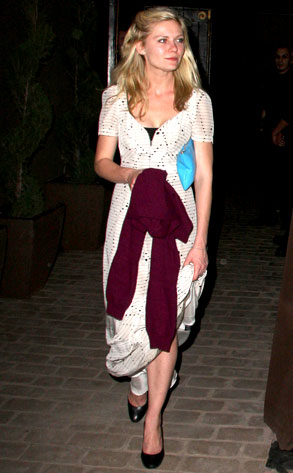 PacificCoastNews.com
Maybe Kirsten Dunst didn't quite get her point across.
The man accused of busting into her NYC hotel suite and stealing roughly $15,000 worth of handbags and electronics in 2007 was convicted Friday of criminal trespass, a misdemeanor that could land him in jail for a year.
Meanwhile, the jury deadlocked on the weightier burglary charges, which could have netted James Jimenez, 35, up to 15 years in prison. Another man involved in the incident, Jarrod Beinerman, copped to attempted burglary last year and settled for four years behind bars.