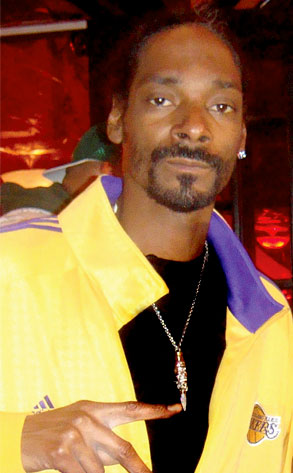 Memo to Snoop Dogg: Airport security guards—especially foreign ones—aren't, um, too fond of bullets as baubles.
The Doggfather wound up in the dogghouse after donning some blinged-out ammo at the Beirut International Airport. The star was on his way back to the U.S. following a concert in the Lebanon capital.
"It has nothing to do with U.S. customs; it was the security in Beirut that caused the issue," a source tells E! News.
The necklace, from the socially conscious Bullets 4 Peace collection promoting world peace, was confiscated.
The rapper clearly has a sour relationship with airports. He was arrested in 2006 for trying to board a plane with a collapsible baton, was banned from Heathrow Airport in London in 2006 for a fight and was arrested on drug and weapon possession charges from Burbank's Bob Hope Airport in 2007.