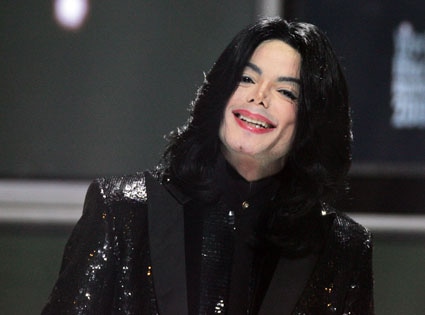 Dave Hogan/Getty Images
The results are in, and they're not what you expected.
Sure, Michael Jackson may have played a zombie in "Thriller," but reports of his ravaged, skeleton-like body were greatly exaggerated, according to the Los Angeles County Coroner's surprising autopsy results revealed today. In fact, the King of Pop was in good shape for a 50-year-old man when he died of a drug overdose in June.
Among the report's revelations: The "Beat It" singer's heart was strong and revealed no evidence of plaque accumulation, and his major organs, including both kidneys, functioned normally.
However, he did have his share of ailments, most notably chronically inflamed lungs that left him short of breath, though the coroner took pains to note that such a condition wouldn't have been a factor that caused his death. The findings also revealed that Jackson had mild plaque buildup in his leg arteries and arthritis in his lower spine and some fingers.
There are also some findings bound to intrigue the morbidly curious.
Jackson's face and neck were scarred by plastic surgery, he had tattooed lips and eyebrows and, as previously reported, he did have injection marks all over his arms. His 136-pound weight was on the low end but was within the healthy range for his 5-foot-9 frame.
The autopsy results back up the findings of AEG-approved doctors, who gave Jackson passing marks during a physical earlier this year, but the coroner's report doesn't bode well for Dr. Conrad Murray.
Although no charges have been filed, Jackson's personal physician remains under investigation for criminal manslaughter for dosing Jackson with the powerful anesthetic propofol as a sleep aid, despite such sedatives only being approved for use in a hospital setting.
Consequently, the coroner last month ruled Jackson's death a homicide caused by "acute propofol intoxication" along with several other drugs listed as a contributing factor.