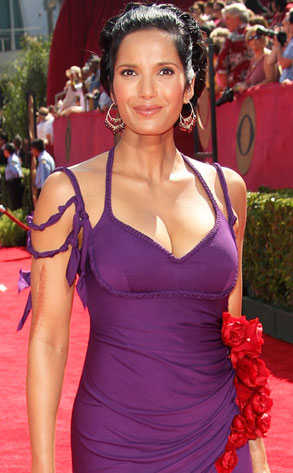 Jason Merritt/ Getty Images
Padma Lakshmi has a bun in the oven.
And it has nothing to do with her work on Top Chef! The reality TV host is pregnant with her first child.
Her rep said in statement to Us Weekly that doctors are referring to the pregnancy as a "nothing short of a medical miracle" because Lakshmi, 39, suffers from endometriosis.
The condition, in which the uterus's lining grows in other areas of the body outside the uterine cavity, often causes infertility…