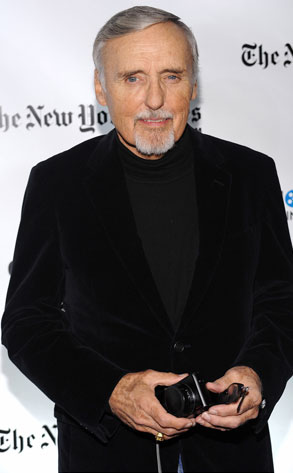 AP Photo/ Evan Agostini
Dennis Hopper's taken an uneasy ride to an emergency room.
The iconoclastic star of Easy Rider, Hoosiers and Blue Velvet was taken by ambulance today to an unidentified New York hospital.
While eyewitnesses told Entertainment Tonight the 73-year-old was brought into the E.R. wearing an oxygen mask, his publicist says Hopper is merely suffering from a flulike stomach ailment.
Hopper was in New York to promote his role as an unhinged music mogul on the Starz TV version of Crash, but has canceled most of his stops, including tonight's appearance on Late Night With Jimmy Fallon as well as a swing by the Today show.