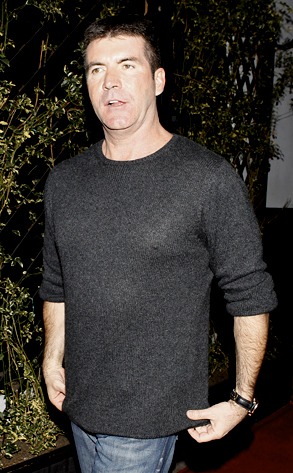 Jean Baptiste Lacroix/Getty Images
Someone needs to pull the pen from Simon Cowell's fingers.
While we love it when the crotchety American Idol judge decides to air his dirty laundry in public (that Susan Boyle botch list was a classic), is an absurdly lengthy diatribe really necessary?
On the cusp of his 50th birthday next week, Cowell wrote a letter to himself published in yesterday's Daily Mail in the U.K. In it, he looks back on the past few decades, scolding himself for poor decisions he made in the '80s and '90s and patting himself on the back for the good ones.
It would be a good, self-deprecating, third-person about-face, but regardless of what he says, nearly 3,500 words makes for nothing but a puff (as in puff, the magic ego) piece.