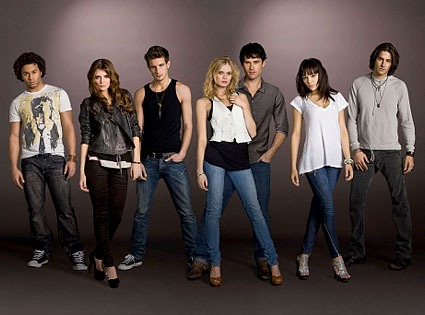 Jan Thijs / The CW
Every fall, the bell tolls first for someone. This year, it tolls for thee, Mischa Barton.
She and the rest of the comely cast of The Beautiful Life are out of a job, with the CW opting to cancel the drama after just two episodes, the network confirmed to E! News Friday.
This marks the first (and, assuredly, not the last by far) cancellation of the just-begun 2009-10 television season.
The Ashton Kutcher-produced show, about the trials and tribulations of the modeling world (which, on TV at least, involves a lot of sex and catfighting), was plagued with production problems from the start, starting with Barton's hospitalization for emotional exhaustion and post-op pain in July.
To add insult to injury, a mere 1.5 million people tuned in for its Sept. 16 premiere, and only 1 million caught Wednesday's episode.
________
At least Mischa still has a closet full of clothes! Check out her real-life beautiful life in our Fashion Spotlight gallery.