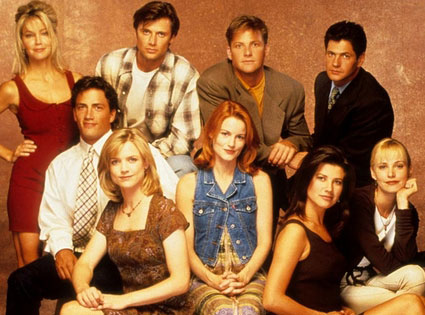 Fox
Remember the original Melrose Place? Cell phones were new-fangled devices, civilians were just figuring out the Internet and the only place seeing more action than the sex-filled apartment complex was the Oval Office.
On the air for seven seasons, this night-time soap opera arguably created more future TV stars than any other show on the air. Because we think you're swell, we brought together some of these breakout stars into one nice, neat gallery so  that we could all reminisce together.
Enjoy, friends, as we look back on the careers of the likes of Heather Locklear, Marcia Cross, Kristin Davis and Doug Savant, to name a few...