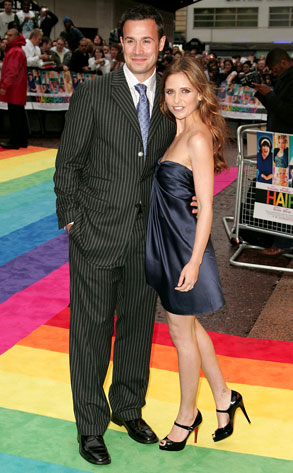 Eamonn McCormack/Getty Images
Vampire Slayer, meet the Diaper Genie.
Sarah Michelle Gellar and hubby Freddie Prinze Jr. welcomed their first child together on Saturday, daughter Charlotte Grace.
"The family is over the moon," Gellar's rep told People. (So are we that they picked such a pretty name.)
News that she and Prinze were expecting started to show in April, not long after Buffy BFF Alyson Hannigan birthed a daughter, her first with husband Alexis Denisof.
Well, they may be first-time parents, but Gellar knows all about being on dawn patrol and Prinze, too, is familiar with long hours combined with no sleep—he'll be one of the agents chasing bad guys into the wee hours on the upcoming season of 24.