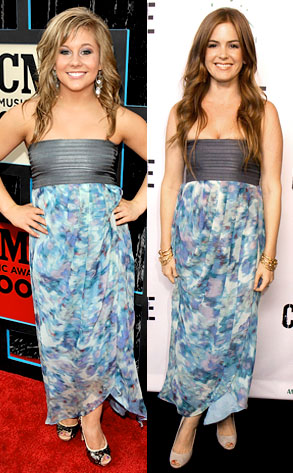 Kevin Mazur/Getty Images; Brian Putnam/Getty Images
Who says petite girls can't wear maxi dresses?
Definitely not Shawn Johnson and Isla Fisher, who wore this strapless, flowing frock to red carpet events.
Both the Olympic gymnast and Aussie actress paired the Elizabeth and James gown with peep-toe pumps and left their tresses long and flowing.
The girls did choose different accessories for their ensembles...