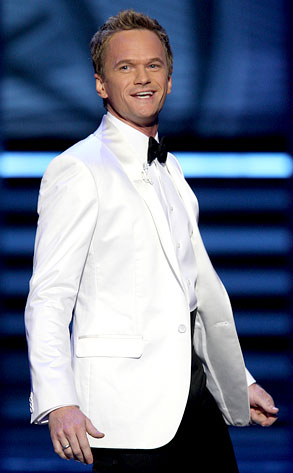 Monty Brinton/CBS
Oh, Neil Patrick Harris is a magician, all right.
Asked to stave off the dying network television model and compete against a monster football game with not much more than a tuxedo jacket and a nimble mind, Harris came through, helping the Primetime Emmys reverse a three-year ratings slide.
Last night's show was watched by 13.3 million, preliminary Nielsen estimates showed. The audience was the telecast's biggest since 2006.
If you think Harris deserves kudos for getting anybody to sit through a rerun of last year's Emmy winners (30 Rock! Mad Men! Again!), then you are not alone.
Here's a roundup of blurbs Harris might want to save for the scrapbook (or the next round of contract negotations):