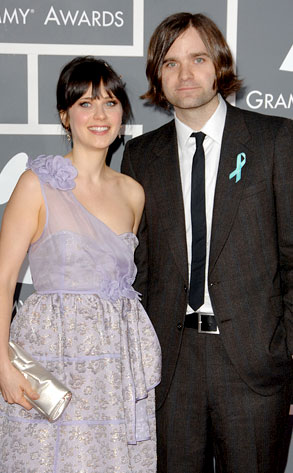 Steve Granitz/Getty Images
We interrupt the Emmy news to bring you this: Zooey Deschanel got hitched.
The Elf star swapped vows Saturday with Death Cab for Cutie driver Ben Gibbard near Seattle, E! News has learned.
Deschanel, 29, and Gibbard, 33, dated for almost a year before he popped the question last December.
Death Cab's latest single, "Meet Me on the Equinox," will be featured on the New Moon soundtrack.
Deschanel, who kicked off her own musical career last year as part of the duo She & Him, recently got a custom meal made for her on Top Chef Masters and is currently starring in (500) Days of Summer—as a woman who believes true love doesn't exist.
As if.