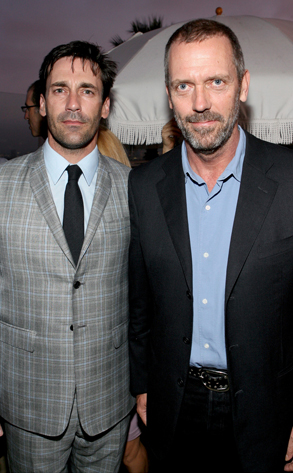 Courtesy AP/ Casey Rodgers
Hello from downtown Los Angeles!
I'm down at the Nokia Theatre right now on the Emmy red carpet. I'll be here tweeting away until about 5 p.m. PST and I'll continue inside during the show. And it doesn't stop there. After the awards are handed out, I'm headed to the always fun and glam-filled HBO party!
So follow me now on Twitter at @marcmalkin.
Who are you excited to see and hear from? Justin Timberlake (yup, he's presenting!), hot-stuff Jon Hamm, House star Hugh Laurie or funny guy and host Neil Patrick Harris? How about Ms. Hilarious herself, Tina Fey; the always stunningly beautiful Mariska Hargitay; or I-can't-wait-to-see-what-she-is-wearing Drew Barrymore?
And of course there's that dance between Karina and Maks! As far I've been told, rehearsals have been nothing but hot. Perhaps they'll be back together by the end of the evening.
Happy Emmys, everybody!