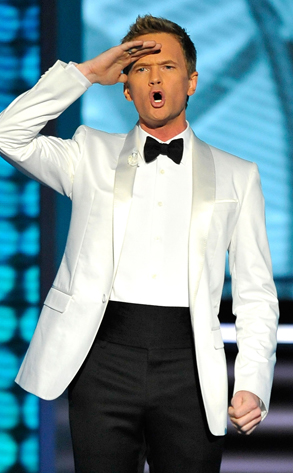 Matthew Imaging/Getty Images
Best Opening Song: OK, it was the only opening song, but Neil Patrick Harris brings a bit of his Tony Awards song and dance to the Emmys. Unfortunately, it was nowhere near as awesome as his Tonys routine. Seriously, check it out on YouTube.
Biggest Letdown: The opening monologue, what there was of it, was a disappointment, though.
"I love that we're already running 27 minutes late. How did that happen?"
—Harris, during his monologue
Biggest Surprise: Unlike past years, the show is divided up so that each category's awards—except for the big Best Drama, Comedy awards—are segregated in the same part of the show. Which is great if you only want to watch the comedy awards, so you could turn the show off after an hour. We, however, have to watch the whole thing.
Better Surprise:...