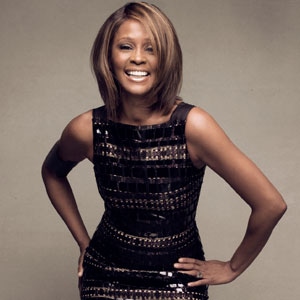 Patrick Demarchelier
While Whitney Houston's voice may appear to have been hurt by years of drug use, one of her megaproducers says we shouldn't underestimate the diva.
"You know, with age things change," says Akon, who collaborated with Houston on "Like I Never Left" on her new chart-topping album, I Look To You. "She has to adjust like everyone else…Honestly, when I was working with her in the studio, it was like she was still 19."
We're happy to report that Akon had no problems with Houston when they recorded together...
"She's real humble, very funny and she jokes around a lot," he says. "But when it's time to get to work, she gets to work. She's definitely focused."
And speaking of favorite singers, Ne-Yo says he may be executive producing Jennifer Hudson's next album. "She said she wants this one to be a lot more personal," says Ne-Yo, who collaborated with J.Hud on her first solo single, "Spotlight." "I'm pretty good at writing personal records…It starts with her idea and her thoughts."
"She's gone through a lot over the last year, so she has a lot to talk about," he continues. "She's definitely gotten stronger. The things that she's gone through and for her to still be upbeat and happy, it's amazing."
We say it's time for Houston and Hudson to hit the studio together, don't you?
________
Take a look at fab Whitney in her new music video for "Million Dollar Bill."