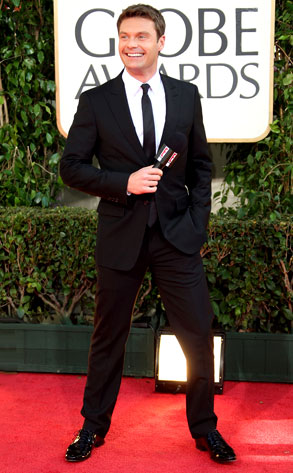 Frazer Harrison/Getty Images
UPDATE: Chidi Uzomah Jr. was sentenced to 15 days in jail and three years' probation after pleading guilty to misdemeanor assault and battery and possession of a switchblade.
Uzomah, who also must pay restitution, has already been behind bars for four days and will be credited for time served.
_________
It's gonna take more than a knife to get between Ryan Seacrest and his muscle.
An autograph seeker who allegedly attacked the host-of-all-trades' security detail earlier this week is currently in jail on charges of assault, battery and possession of a switchblade.
Chidi Uzomah Jr. approached Seacrest outside of Children's Hospital of Orange County, where the E! News anchor and American Idol emcee had just finished making an appearance, to ask for an autograph.
Seacrest complied, but then Uzomah kept following him to his car.