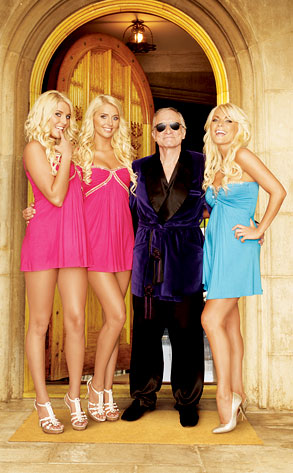 E! Networks
Crystal Harris, 23, may share a room with Hugh Hefner at the Playboy Mansion, but that doesn't mean his two other girlfriends, 19-year-old twins Kristina and Karissa Shannon, are even a wee bit jealous.
"Our room is pimp," Karissa tells me. "We've got the round spinning bed from Chicago, a kickass big-screen TV and we have the perfect view of all the parties in the backyard. And we're getting a stripper pole in there, too."
Of course they are.
What else are the three new Girls Next Door lovin' about being with the Hef? Keep reading to find out. Plus, they even reveal what they don't like about the Mansion.