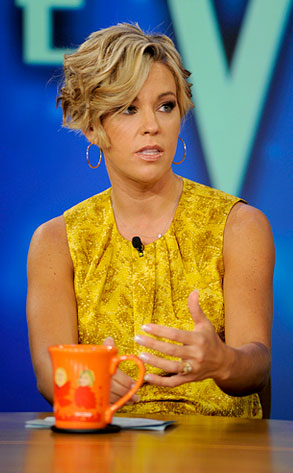 DONNA SVENNEVIK/ABC
Perhaps Kate Gosselin is getting tired of her signature style.
During her second day as guest cohost on The View, Gosselin showed up with a new wavy look which, naturally, made her already-famous coif a hot topic.
"Isn't it cute?" she cooed after acknowledging that it was the handiwork of the show's stylists.
And while it may be sheer coincidence, it's nevertheless interesting that this 'do development comes on the heels of Christian Siriano commenting to Us Weekly that Kate's hairstyle is very similar to his own and she might want to consider a change…