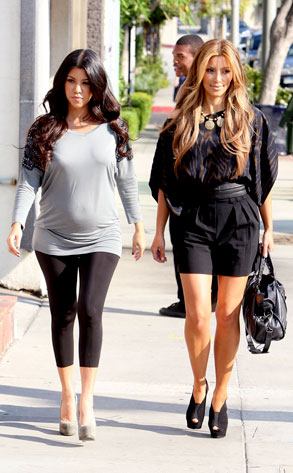 Frazer Harrison/KK/Getty Images
Just because Kourtney Kardashian is pregnant, that doesn't mean she's embracing elastic waistbands maternity clothes.
"She's huge. She is huuuuge!" little sister Kim told me earlier this morning, while backstage at the Badgley Mischka spring fashion show in Bryant Park. "I think she's in denial of buying maternity clothes, because she just borrows Khloe's clothes."
Did Kim really say that? She sure did, but she quickly explained...