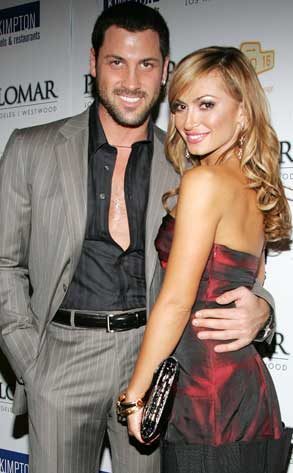 Jean Baptiste Lacroix/Getty Images
Talk about uncomfortable situations!
Dancing With the Stars professional hoofer Edyta Sliwinska says she's not looking forward to being on set with Maksim Chmerkovskiy and Karina Smirnoff when the new season kicks off later this month.
"It's going to be kind of awkward to work with them, because we all have to be in the same environment and very often in the same room or even sitting next to each other on the same couch," Sliwinska told us this week when she and her celeb partner, Ashley Hamilton, stopped by the 9Planet Universe event in Los Angeles.
"It'll be awkward because I'm friends with both of them."
In fact, Sliwinska saw Chmerkovskiy just the other day…