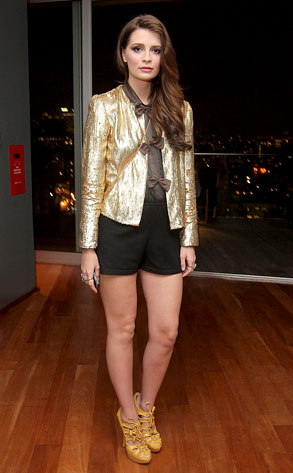 Michael Loccisano/Getty Images for GQ Magazine
So Mischa Barton had an awkward interview on The View earlier, for all intents and purposes confirming our original story of her being admitted for suicidal behavior.
Mischa was just on the still-fab babe chat show discussing her hospitalization in the psychiatric ward a couple of months ago, and she's still ridiculously sticking to the "I had bad wisdom teeth surgery" story. We were told by top Barton insiders back then that advisors were begging her not to put the "dental story" out as the reason she was admitted to the mental ward, but apparently Mischa decided otherwise—and it obviously created even more of a stir, as expected.
"I'm so fine now, but it was really just a bad time for me," Mischa spilled. "It was sort of one of those things that was like a perfect storm. Everything happened at once."
Stress buildup, among other things, can definitely mark the beginning of a mental breakdown. Not bad teeth. Good thing Barbara Walters was thinking the same way: