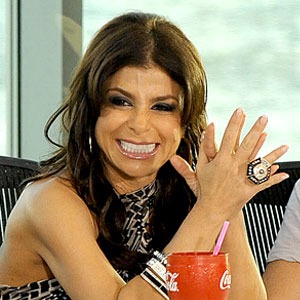 Michael Becker/FOX
All Paula Abdul can do now is sit back and laugh.
The former American Idol judge is wishing her old show and its wisecrackin' new judge lots of luck.
Yup, that's her story and she's sticking to it.
"American Idol is a fantastic show that offers an invaluable platform to young talent," Abdul, who announced early last month that she was leaving Idol after eight seasons, said Thursday.
"Ellen DeGeneres is wildly funny and talented in her own right. I wish her and the show only the best of luck."
As if we expected anything less than utter graciousness. And she actually expanded on the sentiment, Paula-style, on Twitter.
"I think Ellen will b a gr8 judge on Idol," Abdul wrote. "She is wildly funny, talented and I wish her the best of luck!"
But then again, it probably wasn't in Abdul's best interest to voice an opinion like a certain Idol insider, who today told the Awful Truth, "It's going to be a little strange having someone with zero music industry/vocal expertise giving advice to contestants."
Perhaps. Kinda like how it'll be weird to have someone known for her spoken gaffes hosting the VH1 Divas special on Sept. 17.
But it's happening, and we wish Paula, who's talented in her own right, the best of luck.