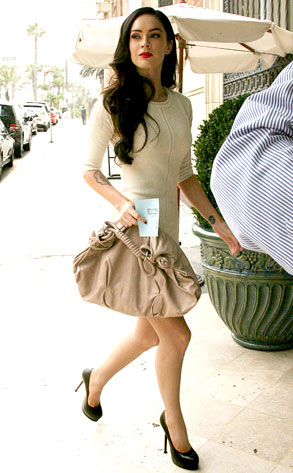 Fame Pictures
With all these celebrity sex tapes (or naked tapes) and leaked private photos, it's pretty much like, yeah, every famous person has some naked footage.
Eventually it will leak onto the Internet, then their rep will freak out. Then blogs will make jokes the next time they see a photo of that celebrity, like "Vanessa Hudgens actually has clothes on."
It's just the way that news cycle goes. Over and over again.
But Megan Fox, whose whole career is based on her hotness and scantily clad photo shoots, swears to MTV News that we can forever count her out of all that nonsense, like sex tapes: