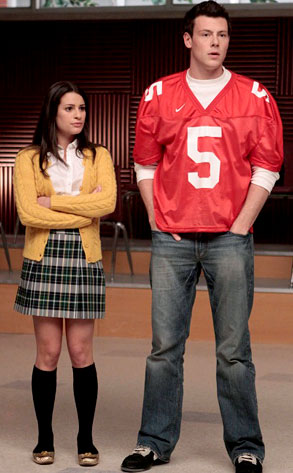 Carin Baer/FOX
Cory Monteith is one grateful guy.
He stars as Finn Hudson, the singing high school football jock in television's new, much-buzzed-about musical comedy Glee (which finally begins its regular weekly run on Fox tonight!)
"The fact that I get to do this for a living is ridiculous," Monteith, 27, tells me in a small theater in Los Angeles where Glee has been filming the season finale.
"I still can't wrap my head around the fact that people are paying me to do this," he adds.
There was a time when Monteith didn't think he'd ever land more than a blue-collar job back in his native Canada. He never even finished high school...