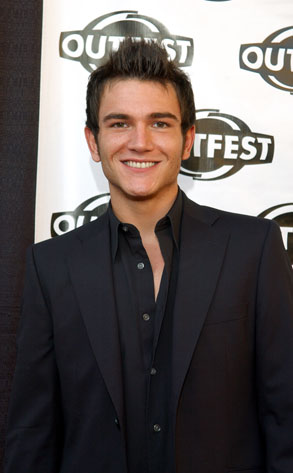 Amy Graves/ Getty Images
Jim Verraros is keeping things civil. Chief among them, his union to his entrepreneur partner of four years, Bill Brennan.
The American Idol alum, who finished ninth during the reality hit's maiden season, swapped vows with Brennan at the Oak Brook Hills Resort in Illinois (where, incidentally, same-sex marriages are not recognized) in a unity sand ceremony.
The event, the lead-up to which was chronicled on the duo's wedding website, took place outdoors in front of 174 guests, with the fathers of both the 26-year-old singer and his partner serving as best men. During the ceremony, the couple, along with family members, took turns pouring individual glasses of colored sand into a large communal vase.
"Gay marriage is not legal in Illinois, but we wanted the day to be a reflection of our love and commitment to each other as well as a statement to other gay couples in Illinois," Verraros told People.
As for more important matters—namely, the couple's first dance—they boogied down to Elvis Presley's "Can't Help Falling in Love."
Not even Simon could find fault with that.