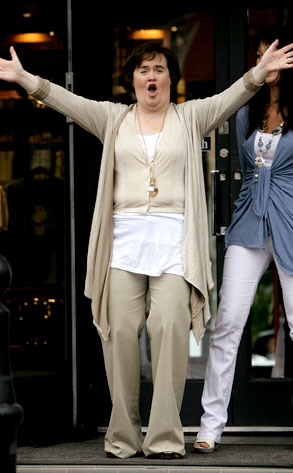 Fame Pictures, Inc
Whitney Houston, the Beatles and Jay-Z ought to step aside. Susan Boyle is the new queen bee of the album charts.
Too bad no one will get to hear her record until Nov. 24.
Britain's Got Talent's undeniable breakout star—whether she won the grand prize or not—is nearly three months from the release of her debut album, yet, thanks to presales, stands at the very top of Amazon.com's best-seller list.
Houston's comeback album, reissues of the Fab Four's classics, Jay-Z's Blueprint 3 and even the soundtrack for New Moon are eating her dust.
Talk about dreaming a dream!