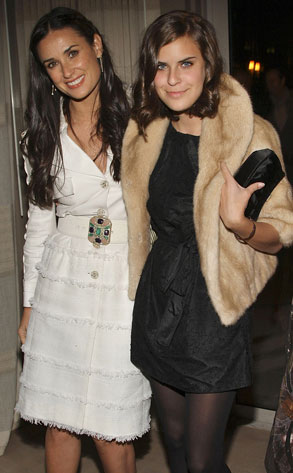 Stephen Lovekin/Getty Images
Demi Moore decided today was the perfect day to start a Twitter fight with Perez Hilton for three-week-old tweets like:
"Tallulah Willis, 15, dressing like a slut! Look at her boobs! http://bit.ly/TzOex Demi, Ashton and Bruce are GREAT parents!"
Now, Perez can say some awful stuff about famous people's children. However bad this makes us look as a society, that's his job.
If anyone gives him even the smallest bit of attention, he runs with it. So it's usually best not to engage him. Ever.
Demi must not have known this when she randomly started twittering today: