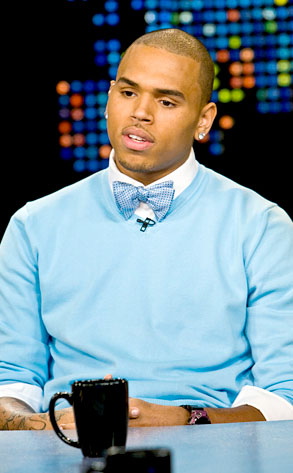 Peter "Hopper" Stone/CNN
Chris Brown was—and still is—in love with Rihanna, he says. But though they had "a pretty sturdy and great relationship," he apparently wasn't emotionally equipped to deal with the rough patches.
"I'm not saying domestic violence is a part of relationships," he said when asked by Larry King last week why he thinks he got violent with his then-girlfriend back in February.
"We're both young, nobody taught us how to love one another. No one taught us a book on how to control our emotions, our anger."
"I'm not trying to fall on the fact that I'm young," the 20-year-old singer added, his soft tone and blue bowtie only serving to emphasize his boyishness. "There's a lot of stuff I wish I could have changed that night."
But seeing as how that's impossible, all he can do is hope for a bunch of better tomorrows.