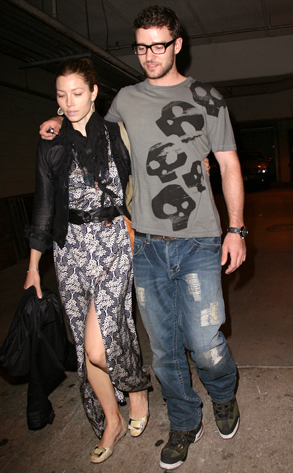 LOMELI/bauergriffin.com
HOTEL CALIFORNIA: Justin Timberlake and Jessica Biel, enjoying a postworkout lunch at the Avalon Beverly Hills. J.T. chose the chicken paillard while Ms. Biel went for a chicken salad.
FAMILY MATTER: Nick Jonas and his younger brother Frankie, watching the Yankees/White Sox game in the Skybox at ESPN Zone NYC.
PLAYING GAMES: Twilight hunkster Kellan Lutz, hitting the Nintendo Showroom in L.A. to check out Wii Sports Resort and Wii Fit.
Speaking of Lutz, keep reading to find out where we caught one of his new bloodsucking costars hanging out in Vancouver...