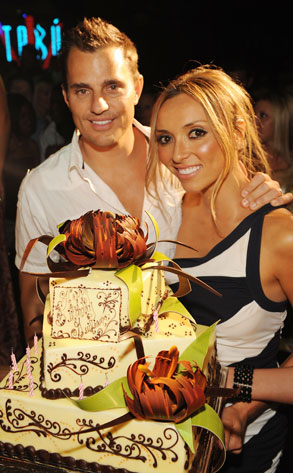 Denise Truscello/Getty Images
Giuliana Rancic had a good reason to celebrate yesterday. Her Style network reality show with hubby Bill just got picked up for another season!
"We were a little nervous at first, because there were some interesting moments in the beginning," the E! News host admitted at the Victoria's Secret Beauty launch for Heavenly Enchanted.
"When we first started shooting, we were fighting, but once you realize you're in it together...you don't take it so seriously. People are learning from our relationship, and it's a good thing."
Giuliana says watching their interaction on TV has been a learning experience for her, too...