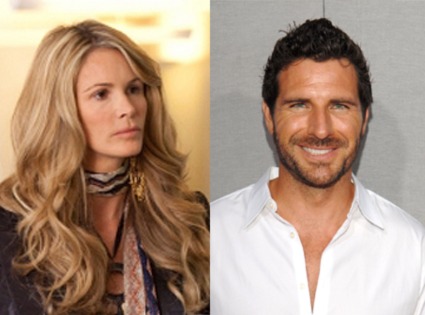 Takashi Seida /The CW, Mark Sullivan/The CW
Sources tell us exclusively that Ed Quinn, who played trigger-happy Dallas vamp Stan this season on True Blood, is now heading to New York City to be a part of the CW's upcoming drama The Beautiful Life.
But how does Quinn, who also played Nathan Stark for two years on Syfy's Eureka, fit into the cast of fashionistas and high-strung celebutantes? We've got the scoop...
According to CW insiders, Quinn plays Elle Macpherson's dear husband on The Beautiful Life. For her part, Elle plays Claudia Foster, a former supermodel who now runs the modeling agency that represents the lead characters, Sara Paxton's Raina Mayer and Ben Hollingsworth's Chris Andrews.
The Beautiful Life premieres Sept. 16 at 9 p.m. on CW.