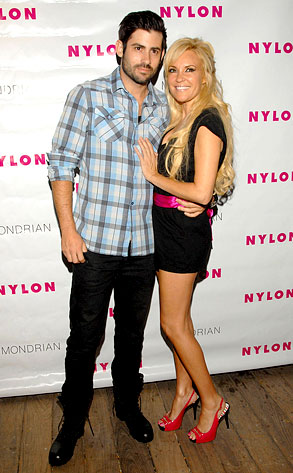 Mark Sullivan/Getty Images
They've only been living together for a week, but Bridget Marquardt and her director-boyfriend, Nick Carpenter, are already bickering.
"We usually have fun together, but going through all these boxes has been a little bit stressful," the E! reality star, 35, told us at last night's Nylon magazine party at Skybar in West Hollywood. "I told Nick that he has to help me get rid of things, but every time he tells me to throw something away, I get all pissed at him."
Especially when it comes to her Hello Kitty collection...