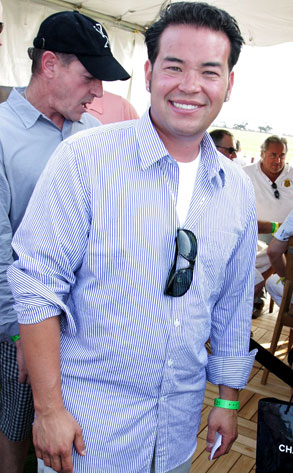 Jerritt Clark/Getty Images
Is playboy bachelorJon Gosselin actually trying to repair what's left of his rep?
The star of TLC's Jon & Kate Plus 8 canceled a club appearance at the last minute because of concerns about his image.
Jon wasn't scheduled to host an event at the Foxwoods Resort in Connecticut until this Saturday, but he made an early, surprise visit to the MGM Grand at Foxwoods, hitting up the Scorpion bar and Shrine nightclub Tuesday night.
According to a waitress at the club, Jon kept the party going in his room after leaving the club—bringing along a few special ladies who were not his supposed girlfriend Hailey Glassman...