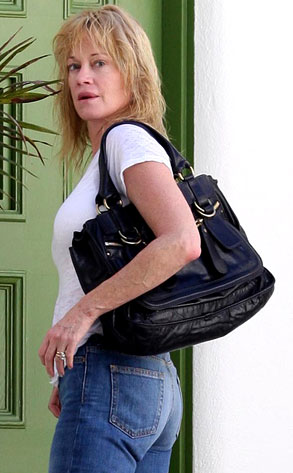 Flynet
We suppose it's important for any Working Girl to have a steady routine.
That's apparently why Melanie Griffith is spending time in rehab once again—it's all part of the plan.
"She is there to reinforce her commitment to stay healthy," the actress's rep told PerezHilton.com Monday. "This is part of a routine plan that was designed between her and her doctors years ago."
Well, there goes our theory that being married to Antonio Banderas is the solution to everything.