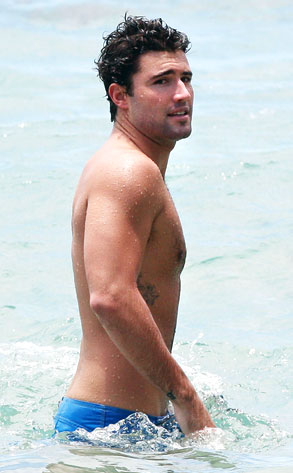 Will Binns; PacificCoastNews.com
We rarely feel sorry for Brody Jenner, a rich Malibu hottie who stars on The Hills...but today is an exception.
See, it just so happens to be Brody's 26th birthday.
And instead of spending it downing shots of Patrón and popping bottles of Dom Perignon at a Hollywood hot spot, he's getting surgery in the hospital.
"Spending my bday in the hospital... This sucks," he twittered.
But it's not all bad news for the Brodster. His Playmate ladyfriend Jayde Nicole is there to give him TLC.
"@jayde_Nicole and I sitting around at the hospital waiting for me to go under the knife :(" he later tweeted.
Sad face indeed!
So what's Brody ailing from? Is he going in for a little nip/tuck action? Find out after the jump...