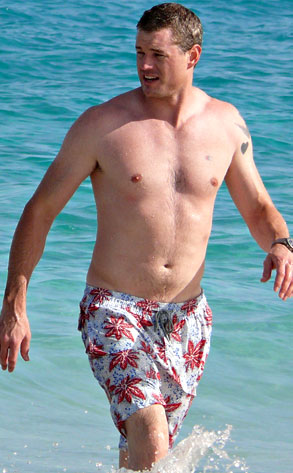 TRB/Fame Pictures
Poor, poor Kari Ann Peniche. While she's the least known of the blink-and-you'll-miss-it nude tape with Eric Dane and Rebecca Gayheart, sad little K-hon is getting the most crap for it! It just ain't fair she's being labeled a sex addict.
But it's Grey's hottie Dane who should be the one getting slapped across the damn face. Have you heard the terrible, terrible, porn-worthy lines he spews in this thing? To wax Meredith Grey, seriously! Nothing makes us want to kick a guy out of bed more than when he leans over, kisses us tenderly and blurts out a gem like, "You're a great hang."
Are you kidding?
And that's not the worst of it. There are other orgasmtastic lines that would make even Jenna Jameson cringe...